Opening Remarks from Conference Chair, Steering Committee, Organizer,
International Welcomes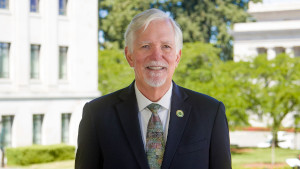 Keynote Welcome from Roger Millar, Transportation Secretary for state of Washington.
Roger Millar was appointed Secretary of Transportation by Governor Jay Inslee in August 2016. Millar oversees a 7,000-employee agency that is the steward of a multimodal transportation system and responsible for ensuring that people and goods move safely and efficiently. Prior to joining WSDOT, Roger served for five years as vice president of Smart Growth America, a national not-for-profit organization. A graduate of the University of Virginia, Millar is a Fellow of the American Society of Civil Engineers and a Fellow of the American Institute of Certified Planners. He is the Treasurer of the ASCE Transportation and Development Institute.