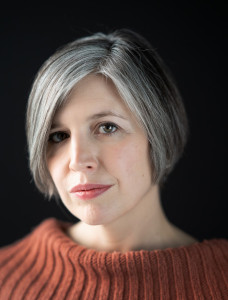 Catrin Einhorn currently covers wildlife and extinction for The New York Times. Since joining The Times in 2007, she's helped report and produce two Emmy-winning projects and was part of a team of reporters that received the 2018 Pulitzer Prize for Public Service for exposing sexual harassment and misconduct in the American workplace.
Throughout her career, Ms. Einhorn has focused on narrative-driven work in print, film and audio. In July 2020, The Times and Netflix released "Father Soldier Son," the documentary she directed and produced with Leslye Davis.
She has most recently explored the rapid growth of wildlife crossings in the US, climate change impacts on marine and polar life, and the importance of urban forests in mitigating climate change impacts. Her journalistic range includes veterans' issues, urban violence, Americans' complicated relationship with firearms, and some very special tennis courts.
In 2016, Ms. Einhorn and Jodi Kantor wrote a series about everyday Canadians adopting Syrian refugees, documenting the surprises, challenges and intense relationships that arose over their one-year sponsorship periods.
Previously, she was part of a team that examined President Obama's troop surge in Afghanistan by telling the personal stories of one battalion's yearlong deployment in a multimedia series called "Year at War."
Her work has also been recognized by the Alfred I. duPont-Columbia University Awards and the World Press Photo and Picture of the Year International Awards.
Before coming to The Times, Ms. Einhorn was a public radio reporter and a Fulbright scholar in anthropology.