The Eaglenest Experience: road-expansion and conservation in a geopolitically important biodiversity hotspot
Arunachal Pradesh state in northeast India is a remote frontier area, sharing international borders with China, Bhutan and Myanmar. The state is a disputed territory also claimed by China, a border dispute that led to the Sino-Indian war of 1962. Because of its strategic geopolitical importance, the Indian government has recently accelerated investment in road building in Arunachal Pradesh which spans parts of two Global Biodiversity Hotspots (Eastern Himalaya and Indo-Myanmar), and is among the most biodiverse areas in the world. The bird diversity of the region is second only to that in the Andes and a new bird species, the Bugun Liocichla (Liocichla bugunorum), was only recently discovered from the area around Eaglenest Wildlife Sanctuary. Arunachal Pradesh also accounts for a large percentage of India's primary forest cover, a majority of which is managed by tribal communities. In this presentation I will explore how a range of hunted species respond to different management systems and road networks around Eaglenest Wildlife Sanctuary and the adjoining areas managed by the community. I will also explore the perceptions of residents and experts towards conservation of the area. I will talk about how historical, sociological and livelihood factors have determined trade-offs towards conservation of Eaglenest Wildlife Sanctuary and the adjacent Community Reserve.
---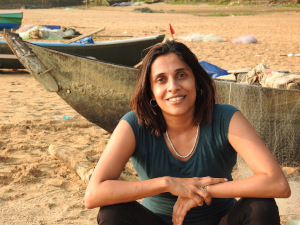 Nandini Velho, Srishti Manipal Institute of Art, Design and Technology, Bengaluru, India
My work has focussed on the human-dimensions of wildlife management as well as understanding rainforest dynamics in the tropical forests of Arunachal Pradesh. Concurrently, I have worked closely with local forest managers, policy makers in the Office of the then Minister of Environment and Forests, and engaged with on-ground outreach activities, including healthcare and logistical support of front-line forest staff, conservation education and writing in the popular medium. Presently I am faculty at the Srishti Manipal Institute of Art, Design and Technology and Advisor of the Singchung Bugun Village Community Reserve, Arunachal Pradesh.